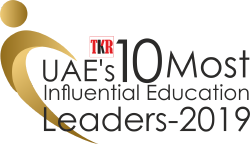 Having worked in the UAE for seven years and now entering my twenty first year as a principal, I am excited by the unique opportunity to employ brilliant and experienced teachers and create an amazing school.
We believe in providing students with 'amazing learning', helping children to learn to levels that amaze them and to inspire them to be successful now and equip them to be successful later. We want Aquila children to be resilient, independent, thoughtful and caring individuals, well equipped for future work and life experiences.
Visitors to our school are struck by the sense of community and the buzz of amazing learning.
Come and be AMAZED!
Wayne Howsen
Principal